Spring is here, which means it's time for you to rework your wardrobe. Here are our favorite picks for punk and rockabilly clothes for Spring.
Spring mean scarves, long boots, sexy leggings, and light jackets. It's a new season for new styles and we're diving straight into the fun. We're looking at some rockabilly clothing and other spring styles for women this season.

Fun Spring Prints
Not only is spring a time to bust your dresses out from the back of your closet, it's also the perfect time for fun prints. This punk rock printed summer dress is the perfect example. Roses and skulls weave through this backless rockabilly dress to create a fun pattern that screams spring! Pair this with a leather jacket, warm black tights, and knee-length boots for a wearable style for spring.
Punk Rock T-shirts for Girls
If you're feeling casual and want to be comfortable yet sexy, check out our selection of punk rock t-shirts. This shirt features a sick three-wheeler illustration and pairs perfectly with jeans, leggings, mini-skirts, boots, and heels. For a look that's truly versatile for spring, go T-shirt all the way.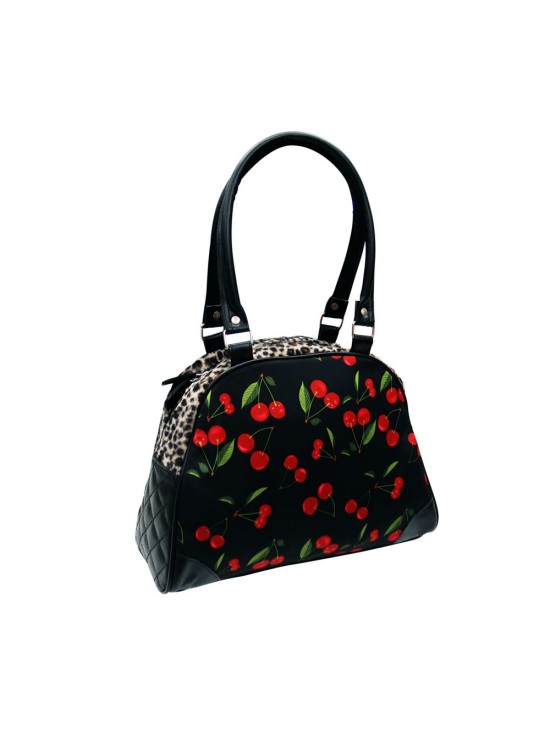 Fancier Rockabilly Tops
Black is a great color to mix and match pieces with since it goes with everything. Pair this Black and white polka dot top with leather leggings and high-tops for a truly punk rock inspired look. If you're feeling more feminine, pair this top with dark skinny jeans and stilettos for a look that screams rockabilly chic.
Rockabilly Dresses for Spring
For a dress that's a little classier for spring weather, check out this red and black polka dot pinup dress. This halter dress features a flared skirt, buttons up the bust, sweetheart neckline, and a thick black strap that creates luscious curves on any figure. Transition this summer classic into a spring must-have by pairing it with a black cardigan, black tights, and black heels.
Punk Rock Accessories
Don't forget to accessorize your alternative look with a rockabilly handbag. Adding something as simple as a punk rock hair bow or handbag to your look can take any outfit from BO-RING to BAM! This cherry handbag with leopard print trim has long handles and a zipper closure to keep your pin up possessions safe and secure.